PRODUCTS WE ARE OFFERING TO HELP PROTECT YOUR WORKPLACE DURING THE COVID-19 PANDEMIC:
Modular Check In Stations
Because we know how important it is for you to keep your facility and staff members safe, we are now offering a variety of modular check in stations. These can be helpful for implementing medical and wellness pre-screening procedures, such as temperature checks, in a private area before permitting visitors on your site.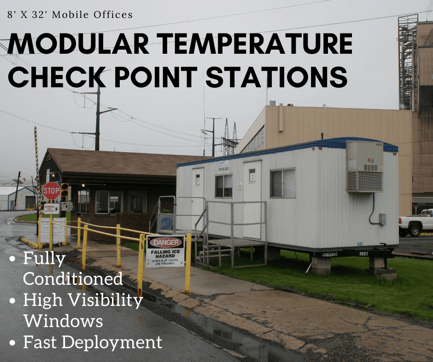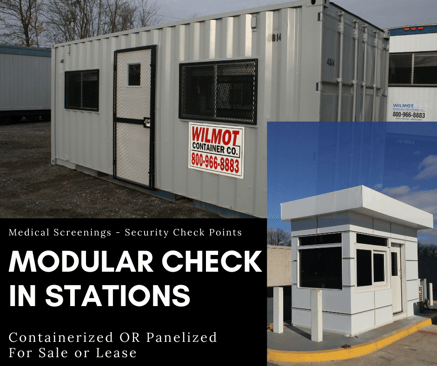 Portable Hand Washing Stations & Shower Units
Our portable hand washing stations come with an option to build your own from a variety of add-on features. These can provide additional areas for your employees to practice proper sanitation while also adhering to the social distancing guidelines in the workplace due to COVID-19.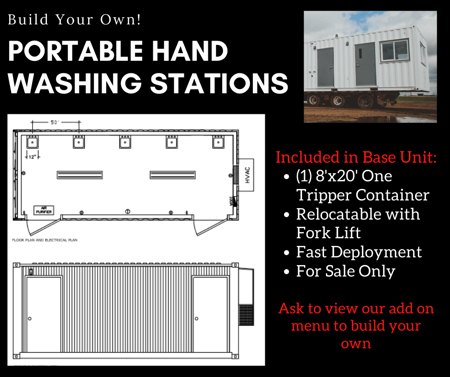 Our portable shower units can be equipped with individual showers, lighting, water heaters, and more! They will allow your personnel a private area to take a hot shower and change out of potentially contaminated clothes and into clean clothes before leaving the workplace and going home to their families.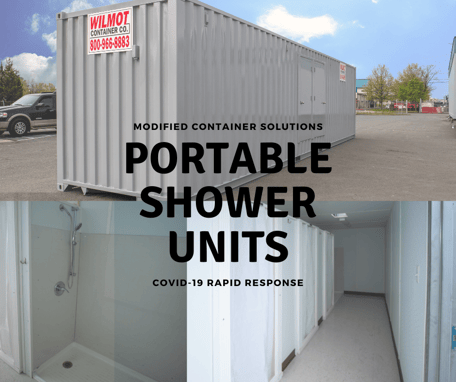 Would you like more information about the above products? If so click the button below to Request a Quote!