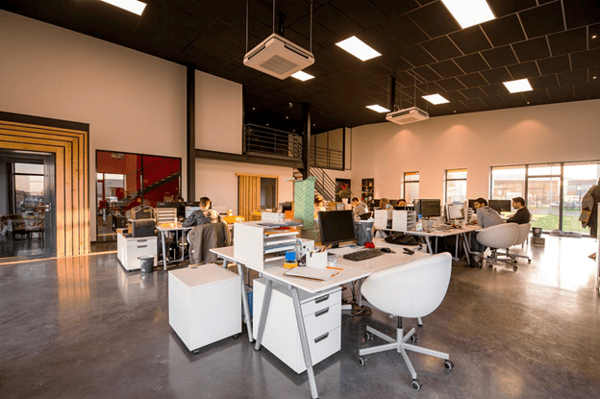 High turnover, excessive absenteeism, and low productivity all have a negative impact on the success of a company. While job satisfaction contributes to all three, that is an obstacle that requires a long-term plan and solution. However, a positive work environment contributes highly to productivity, therefore office design and furniture is a much easier challenge to tackle within the short-term that can support the production of work.


Below are three ways in which office design and furniture affect productivity, regardless of whether you're in a permanent space or temporary modular office:
1. Environmental Design
Poor lighting and noise impacts how much work is completed within a work day. Noise can particularly be distracting in today's popular trend of open layout offices, as personal space is limited. Sound-absorbing tiles are an easy way to dampen acoustics, and setting up conference rooms for phone calls and meetings can give employees a sense of privacy.
When it comes to lighting, research shows that natural light increases engagement and productivity in comparison to artificial lighting, and fresh air is also beneficial for productivity. If windows are limited in your office space, an easy fix is to change florescent light to yellow light bulbs. Light boxes are also a way to level up your lighting, and biophilic office design like office plants and focal walls provide higher quality air. Finally, another important aspect to consider is your office layout. Limiting traffic near desks and workspaces is important, especially if there are certain areas where people gather.

2. Workspaces
Personal workspaces are essential, even in an open layout office. Cabinets to organize essential documents and supplies create an environment that's conducive to productivity. Flexible seating and community spaces are a way to give employees the opportunity to collaborate with colleagues. As an added bonus, employees are able to move to shared spaces and they're able to take a quick, physical break throughout the day.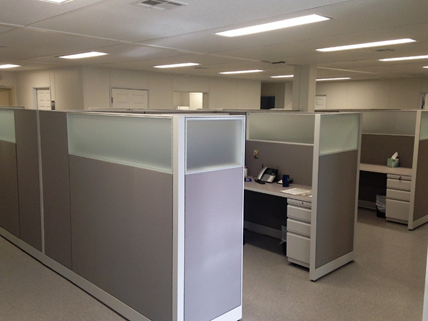 3. Ergonomics
We've all been there... Typing away and sitting for a prolonged time, and then suddenly you find yourself rubbing your shoulders and neck due to pain. Comfortable chairs, adjustable desks, and ergonomic keyboards are necessary to improve posture, reduce injuries, and result in, "higher efficiency, employee satisfaction, and fewer absences."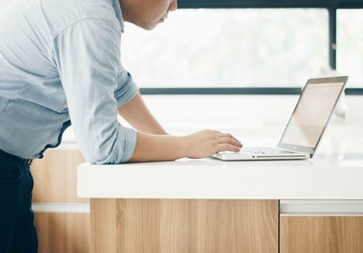 Strategic design and high-quality furniture support a positive work environment. Whether you're looking for portable office or furniture, Wilmot Modular has the necessary experience to create an optimal, functional space for your business. Whether you are looking for temporary or permanent office space, Wilmot Modular and its experts can help you create an optimal and functional work space for your business. Improve your bottom line and speak with one of our experts today.