Wilmot Modular Structures
Modular Buildings for Shipping Port Expansion
By utilizing modular construction, shipping ports can quickly and easily expand their services. With our experienced design team, the process is fast and easy.
Wilmot Modular Structures provides a variety of stock and custom buildings that can be used for shipping ports. The flexibility of custom designs allows ports to choose finishes that match their existing structures or create a new custom look. We help you get the buildings you need while meeting your budget and schedule requirements.
Why Shipping Ports
Need More Space
The ongoing supply chain and material shortages have been felt throughout the globe and made front-page news for quite some time now.

Stockpiled cargo ships full of goods illustrate the gravity of the problem. For example, ports have tried to address the issue by increasing the number of hours they are operational, but the problem goes deeper than that. Site labor forces, truck drivers, and trailer shortages have affected the logistics involved with moving cargo from the ports to inland destinations.Ports need the capacity to store cargo for longer periods of time, which results in cargo ships waiting offshore until they can be unloaded and stockpiling materials onsite for future dispersal. Real estate is extremely limited, and all spaces are constantly evaluated to accommodate how it can be best utilized for maximum efficiency.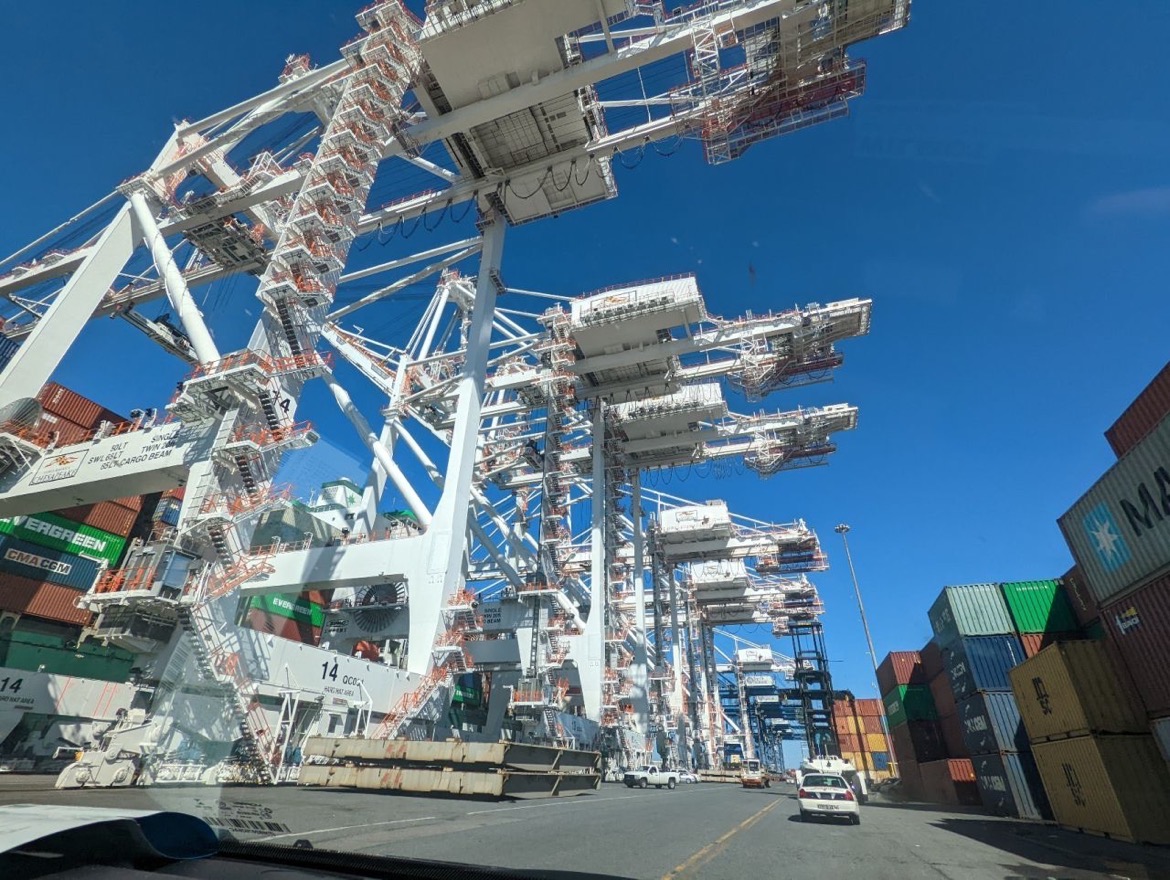 Some ports are aiming to modernize their facilities. Technology, such as low-profile cranes and automated loading equipment, help speed-up cargo processing, increasing the number of ships that can be processed. This increased capacity means ports can service more ships and increase revenue.

In addition, today's larger ships require more extensive pathways to port facilities. With the expansion of the Panama Canal, larger post-Panamax ships are being used to haul more goods. These larger ships require more space and depth. Over 300 commercial and inland ports in the United States need significant improvements to deal with the increased imports. Ports are reconfiguring their facilities to accommodate deeper and wider waterways and two-way traffic.

Shipping ports also are addressing their sustainability goals when adding space or remodeling existing buildings. Reducing carbon emissions and power usage helps ports save money on operational costs and shows their dedication to the environment. Some are taking advantage of new offshore power opportunities, requiring further reconfiguration of their operations.
Why Should Ports Use

Modular Buildings?

At the Port of Baltimore in Maryland, a customer needed us to remove and replace their existing facility with a new building. In addition to the speed factor, the customer chose modular since there are too many restrictions involved at the port to site build.

Modular and prefabricated buildings can save port design and construction time. Modular buildings allow ports to erect structures up to 50% faster than conventional construction methods. Once the design is complete, site work and building construction can occur simultaneously, shrinking the overall project schedule. Weather delays are no longer an issue. This is key for quick expansion and increased capacity to address cargo backlogs.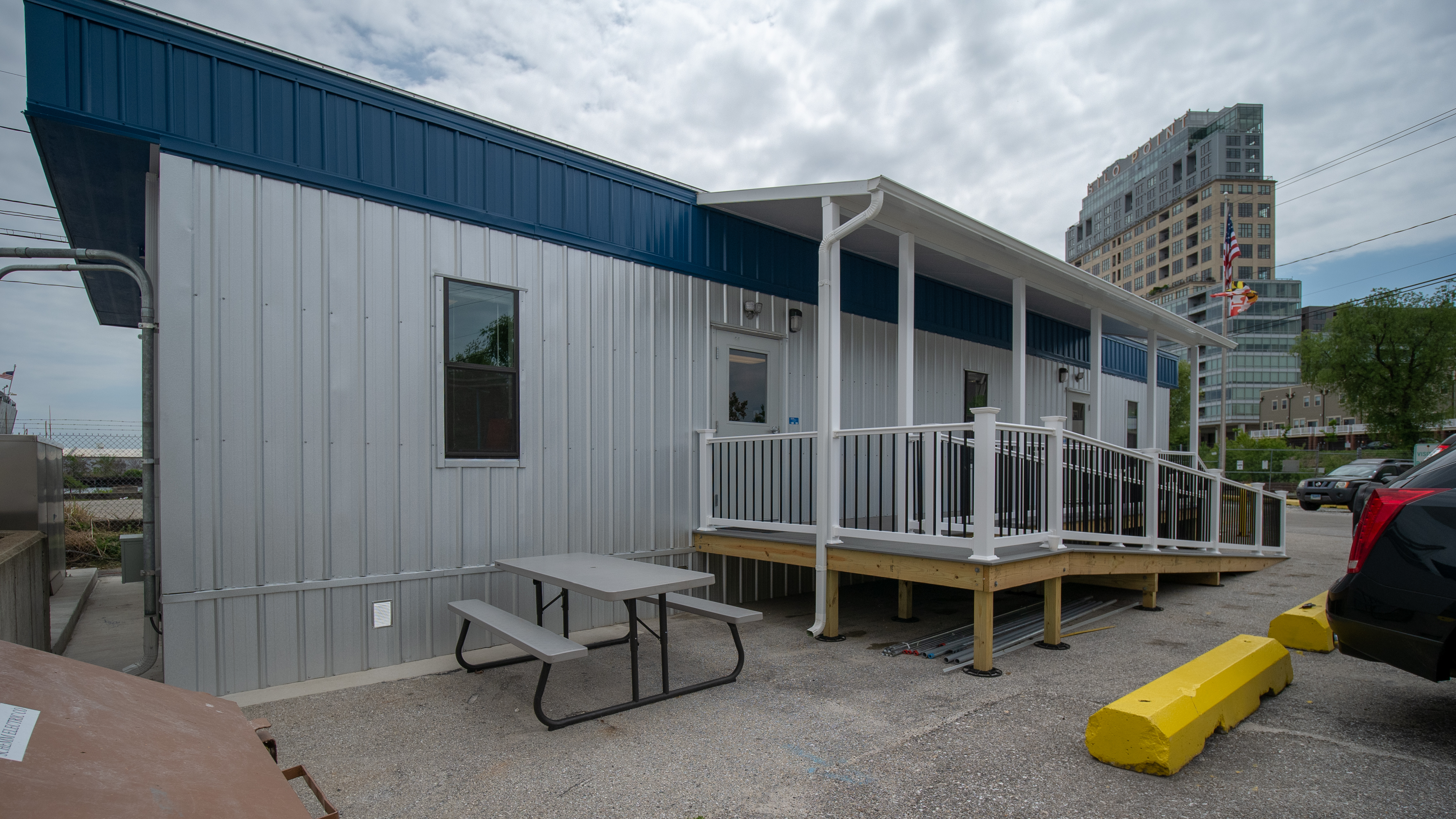 Wilmot was able to provide this port customer with a quick building replacement with additional upgrades to what they had without having to deal with the site restrictions that come with traditional construction.


Modular buildings are also more cost-effective than traditional construction. They take advantage of efficiencies in material purchasing and labor installation that reduce the cost of construction. Design fees are often reduced as well, especially when stock buildings are used.

Modular construction allows complete design flexibility, allowing ports to customize their buildings and layout to meet the specific needs of their location. Buildings can be made from a variety of materials to create an architectural look that matches the existing decor and style.
Modular buildings don't have to sacrifice style or aesthetics.
Quick Deployment
Wilmot Modular Structures provide a fast, easy response to your modular building needs. Our customer service representatives and designers are available to quickly get your project up and running. Once we've determined your overall building needs, our design team will work with you to quickly finalize the design and get it into production as soon as possible.

We offer turnkey solutions that allow you to quickly get back to your work, without stressing about the project. Our services include engineering and project management, site development and landscaping, space planning and design, and furniture and cleaning services. Our design team has experience working with other port authorities on various projects and we can help you get the buildings you need quickly and easily.

For immediate space needs in an emergency, we offer our Rapid Response Program which saves you the trouble of finding space at the time of a disaster. Planning ahead for such a loss increases the chance that your business will survive and resume normal operations. We provide fully wired, climate-controlled, functional sites ready for occupancy and emergency storage containers to help secure critical property.
Rapid Response Program
In-Stock or Custom Modular Buildings
Whether you need a standard office building or a custom facility, our design team can quickly determine the best type of building and implement the design to get the building in production. We have stock buildings available for quick deployment, or we can work with you and your stakeholders to design the perfect building for your location.

We guide you through the design and construction process. It starts with a feasibility study to see if modular construction can work with your budget and land. We then begin site planning and building design. Once the design is complete, production begins while site development is taking place. The building is then delivered, and utility and structural connections are made.

After installation, your building is ready to move in. Because we provide a total turnkey solution, you don't have to worry about something slipping through the cracks. We ensure timely completion and quality performance.
Temporary or Permanent Modular Buildings
Modular construction works well for both temporary and permanent facilities. Mobile offices and buildings can be quickly delivered to provide temporary space, or buildings can be mounted on a permanent foundation to meet operational requirements, as needed.
Lease or Purchase Your Building
Our customers have the option to either lease or purchase your new building. We can arrange financing to qualified applicants, as well as flexible lease terms, including lease to purchase. This allows you to choose the payment option that is best for your organization and quickly modify your infrastructure to address your changing needs.
Contact Wilmot Modular Structures to get started on a building or project.
Applications for
Shipping Ports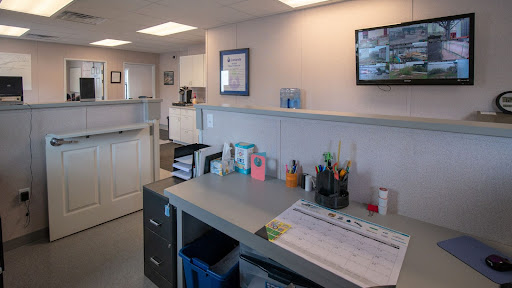 Modular Administrative Offices
Contanda needed to replace an existing double-wide with a new building. They chose modular construction because of the speed and the multiple restrictions involved in pursuing a construction project at the port. We provided an upgraded building that included:

-Maintenance-free steel exterior siding
-Mansard roof with concealed roof drains
-Receptacles for monitors and TVs
-Server room with air conditioning
-Custom reception area and kitchenette
View the Contanda Case Study
Save Space With Two Story Buildings
A port customer had limited land for expansion, so we provided them with six two-story modular buildings, adding a total of 17,280 square feet. Buildings included steel exterior siding, VCT flooring, T-grid ceilings, solid core interior doors, low E windows, and wall-mounted HVAC units.
Security Booths
To ensure that all visitors to the port are identified and screened, use a temporary or permanent security booth. Our security booths are constructed from either shipping containers (modified to fit your needs) and/or modular buildings (customizable to your site). They can be quickly deployed as a temporary solution or installed permanently to provide shelter for security staff.
Temporary or Permanent Security Booth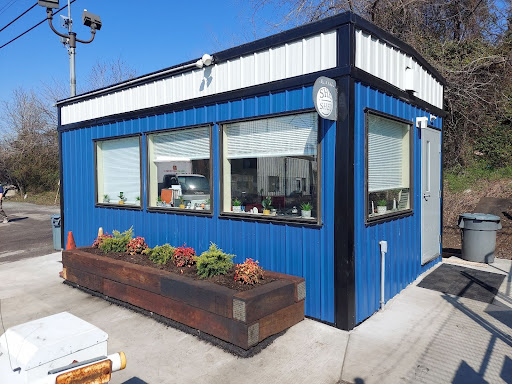 A recent customer needed to replace the guard house they already had on-site. They wanted the unit to be ground level, so we designed a foundation plan that would allow us to remove the hitch and axles and set the building into a concrete pit so the plumbing for the bathroom could also be hooked up. We constructed the building with security functionality in mind: oversized windows, LED Lights, High Rib Steel, and FRP as the interior wall covering for easy cleaning. The customer was delighted, to say the least.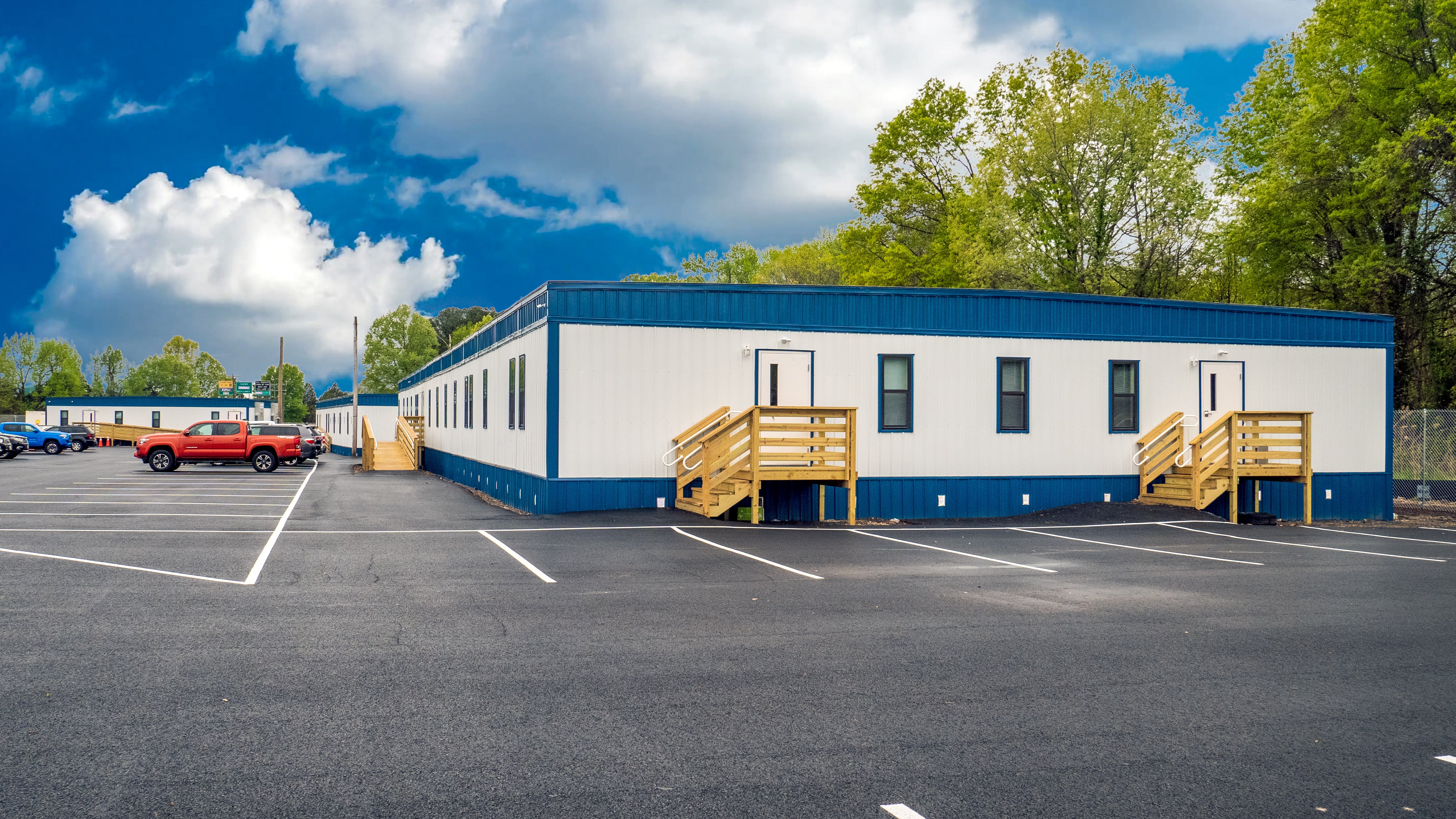 Custom Modular Buildings
No matter what need you have, we can design a custom building to fill it. Our design team works with you to develop and finalize the plans you need to get your project off the ground. We provide engineering and architectural services and will help you through the permitting process.

We have a variety of custom finishes that can be used to match existing building styles or create a new one. Exterior finishes include brick, Hardi panel, steel, aluminum, or LP Smart Panel. Interior finishes include standard drywall, FRP, vinyl, carpet, or VCT.

Check out our Architectural Features for more information on our custom finishes.
Architectural Features
Why Choose

Wilmot Modular?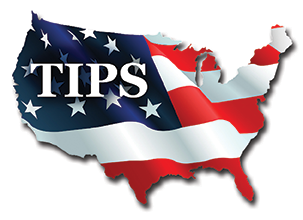 Wilmot's Qualifications
We offer turnkey services for custom and modular buildings, including engineering and project management, site development and landscaping, space planning and design, and furniture and cleaning services.

We are a contract holder for modular buildings and site development services with The Interlocal Purchasing System, TIPS. This allows public contracting authorities access to a modular building contract with an experienced American-owned contractor. We have been prescreened to provide agency bid requirements to many government agencies. This program gives agencies the buying power of a national contract and saves them time and money on the purchasing process and public entities.

We are dedicated to providing fast, responsive service, quality workmanship and materials, stock and custom configurations, and flexible financing options.
Learn More About The Interlocal Purchasing System (TIPS)
Wilmot's Ability to Customize Based on Your Needs
Wilmot Modular Structures provides a wide variety of custom and stock modular buildings. Our buildings can be used for a variety of purposes and because of their design flexibility, modular buildings are a versatile option for your quick construction needs. They can be designed to match existing structures or create a new look.

In addition, we offer flexible financing, including both lease and purchase options. We work with our customers to design a total building package that fits their budget and schedule needs.

Wilmot also provides cleaning services and HVAC). This helps keep your new building looking good and maintains the HVAC system to keep it operational.
Learn More About Our Services to keep You Operational
Choose

Wilmot Today

To handle the increased amount of cargo, shipping ports must be able to add new space quickly. The influx of larger ships also means ports must reconfigure their waterways to accept larger ships and two-way traffic. Some ports are taking advantage of this necessary expansion and choosing to modernize their equipment at the same time.
Modular construction cuts construction schedules by almost 50% and is more cost-effective than traditional construction.
Modular construction can accelerate schedule completion by almost 50% in comparison to traditional site-built methods.

With both stock and custom design buildings available, Wilmot can quickly deploy just the structures you need. Our design team has experience working with port authorities on various projects, and we have the resources to meet your needs, whether it's for temporary or permanent structures.

We offer flexible payment terms, whether you lease or purchase your building. We'll work with your budget and terms to craft a solution.

If you're ready to start your project, contact Wilmot today for a free consultation. We'll work with you to design the best building for your needs and get it constructed as soon as possible.


We offer flexible payment terms, whether you lease or purchase your building. We'll work with your budget and terms to craft a solution.

If you're ready to start your project, contact Wilmot today for a free consultation. We'll work with you to design the best building for your needs and get it constructed as soon as possible.