Dedicated to Building Stronger Communities
Wilmot Modular Structures, Inc. is committed to supporting the growth of our local communities. Over the years, we have made several donations to non-profit and community based organizations and have also sponsored many school and other community based events. Read more about some of these wonderful organizations below, our contributions towards them and how you can help!
Youth Mentoring -
Junior Achievement Leading Ladies
At Wilmot, we take great pride in being Role Model Sponsors for Junior Achievement Leading Ladies, a chapter of Junior Achievement of Central Maryland — a nonprofit organization dedicated to inspiring and preparing young people for success. We're privileged to have a dedicated group of our own exceptional Wilmot ladies who are generous enough to share their support, talents, and skills to empower the young ladies associated with this remarkable initiative.
Junior Achievement Leading Ladies is a program that forges connections between accomplished businesswomen and exceptional high school students in the Baltimore area. This platform is a celebration of achievements, a nurturing ground for talents, an exploration of new opportunities, and a spark of inspiration for the next generation of women leaders.
Addiction Recovery Program

Donations
Throughout the years, we have contributed to numerous non-profit and community-based organizations, including The Zachary T. Paff Foundation. This foundation serves a vital role in raising awareness about addiction and providing support to those in recovery. Wilmot Modular Structures took pride in being a sponsor at The Zachary T. Paff Foundation Annual Golf Outing at Mountain Branch Golf Club, actively upholding Zach's legacy by championing efforts to assist individuals combating addiction.
If you'd like to donate or help, please reach out to The Zachary T. Paff Foundation by clicking on the button below.
School
Donations & Contributions
Our commitment to fostering the growth of our community extends to our schools, which play a vital role in educating the leaders of tomorrow. Since 2015, Wilmot Modular Structures has been donating school supplies and other important educational resources to local schools across Maryland.
For the 2023-2024 school year, our company proudly contributed $500 to support St. John School's STEM program. In years prior, we have donated items such as: bookbags, headphones, crayons, pencils, glue sticks and markers to schools that serve disadvantaged youth. We have also supplied essential teacher resources, including storage bins, flip chart paper, books, and financial aid contributions, while also supporting school security enhancements.
Our contributions have provided many schools with the tools they need for success. Scroll below to see a few photographs of our school donations throughout the years!
Used Clothing Drive

Donations
In partnership with Salem United Methodist Church in Upper Falls, MD, our employees collected and donated items such as: used clothes, shoes, bedding, stuffed animals, non perishable foods, etc. for families in need in our community. As many families continue to be impacted by the economic effects of COVID-19, we felt compelled to show our thanks for what we have by helping others during the holiday season this year and last.
If you'd like to donate or help, please reach out to Salem United Methodist Church at 410-592-2543 or visit their website.
Helping Hands
Food Pantry
Wilmot Modular Structures is honored to help support the Helping Hands Food Pantry located in Upper Falls, MD. Due to the economic effects of COVID-19, many local families are facing hunger for the very first time. This not only affects one's physical health, but their mental health as well. It's during these difficult times that we feel compelled to give back to our local community.
If you'd like to help give your neighbors the comfort of food on the table, you may drop off non-perishable food items at: 7901 Bradshaw Road, Upper Falls, MD 21156 or call 410-592-2226 to donate funds directly.
Bay B Beautiful is a non-profit organization based out of Baltimore, MD that is committed to cleaning up and revitalizing our bay's oyster population. Wilmot Modular Structures was proud to support this organization by providing them with a monetary donation to support their cause to restore our bay!
Defenders
of
Animal Rights, Inc.
Wilmot Modular Structures collected and took a large donation of pet supplies to The Defenders of Animal Rights, Inc. located in Phoenix, MD. They are a non-profit organization dedicated to eliminating animal cruelty, and offer a variety of programs to benefit both the animals and community.
Thank you to all of our employees who donated items on their wish list! Please check out their website to learn more about them and how you can help.
Believe in Tomorrow Children's House
at Johns Hopkins
The Believe In Tomorrow Children's House at Johns Hopkins provides overnight accommodations to families of children receiving treatment at the world-renowned Johns Hopkins Children's Center in Baltimore, MD. During their stay, families are provided with a network of support while they face the conditions surrounding their child's life threatening illness.
Families are encouraged to interact with one another, especially during volunteer-led activities like nightly Family Suppers, which Wilmot Modular Structures has supported and participated in over the years. The goal of Believe In Tomorrow's hospital housing program is to provide a home away from home when families need it most.
To volunteer or donate please visit their website.
Angel Gowns by Baba, Inc. is a 501(c)3 located in Kingsville, MD. They make burial gowns, etc. for miscarried, stillborn and babies who pass on soon after birth and donate them to area hospitals, hospices, funeral homes and individuals as needed. For a cause that hits close to home, Wilmot Modular Structures was honored to support by donating funds to help purchase a new sewing machine.
If you are a grieving parent and would like to reach out for support, please call Angel Gowns by Baba at (410) 817-4659. To donate, visit Angel Gowns by Baba's Facebook page for more information.
Other Organizations for which we donate to: The Maryland Food Bank

, Hurricane Relief, Clothing Donations for the homeless, and more!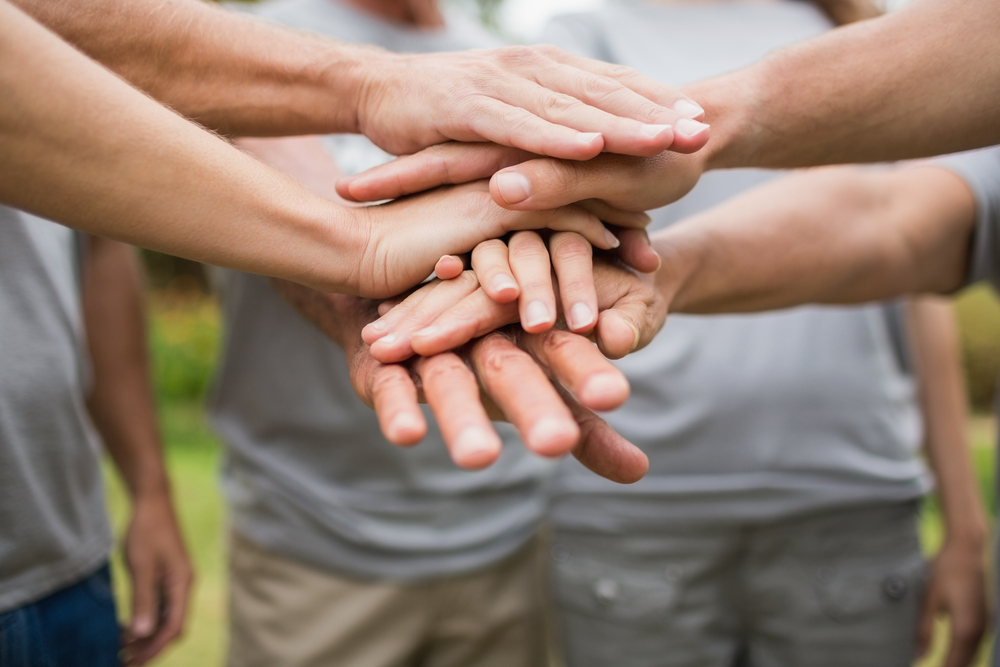 Help Us to Build Stronger Communities
Every donation helps and we are proud to build upon our 'Building Stronger Communities" campaign to give back to the community that has been so good to us!
For more information on how you can help any of the above organizations, please reach out to Kathy Wilmot at 1-800-966-8883.