Mike Wilmot, co-founder/president of Wilmot Modular Structures, Inc. and chair of MBI's Board of Directors, discusses the host of the challenges facing the modular construction industry and how MBI is working to meet those challenges. Mike also explores all the opportunities that lie ahead, including the immediate needs for affordable housing, disaster relief, and more.
"I would think our biggest challenge is the acceptance of modular from stick-built. I also believe that we need to continue to get the great work that the modular industry is doing out through public relations. I believe also that as we get bigger and bigger, we become target of the federal government. I do believe that Davis-Bacon is a big challenge for our industry. They want to move the Davis-Bacon Act into the factories, which we think is not the right way to move." - Excerpt from Mike Wilmot
Mike also shares his goals for MBI as the association enters its 40th year in 2023.
"There's a just a tremendous need for us to be continuing to learn and grow as an industry. I think we as an association, we create that vehicle for people to learn and to become stronger in the industry. I think our role from the MBI should be to educate and protect. And I think we do an exceptional job of that." - Expert from Mike Wilmot
This is a BRAND NEW #podcast episode presented by Inside Modular: The Official Podcast of Commercial Modular Construction. Click the link to listen to Episode 48!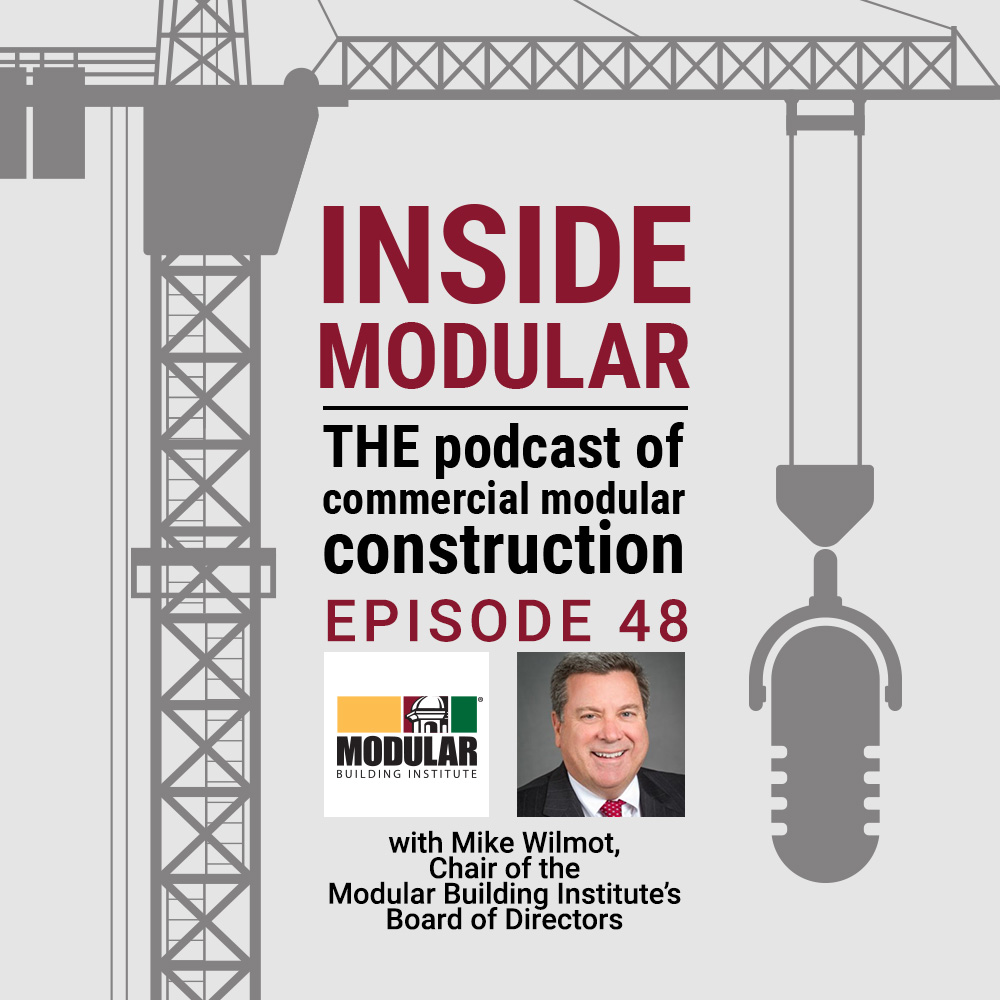 A big thanks to John McMullen and the Modular Building Institute for having Mike Wilmot be a part of their Podcast to discuss these important topics on behalf of the modular construction industry!