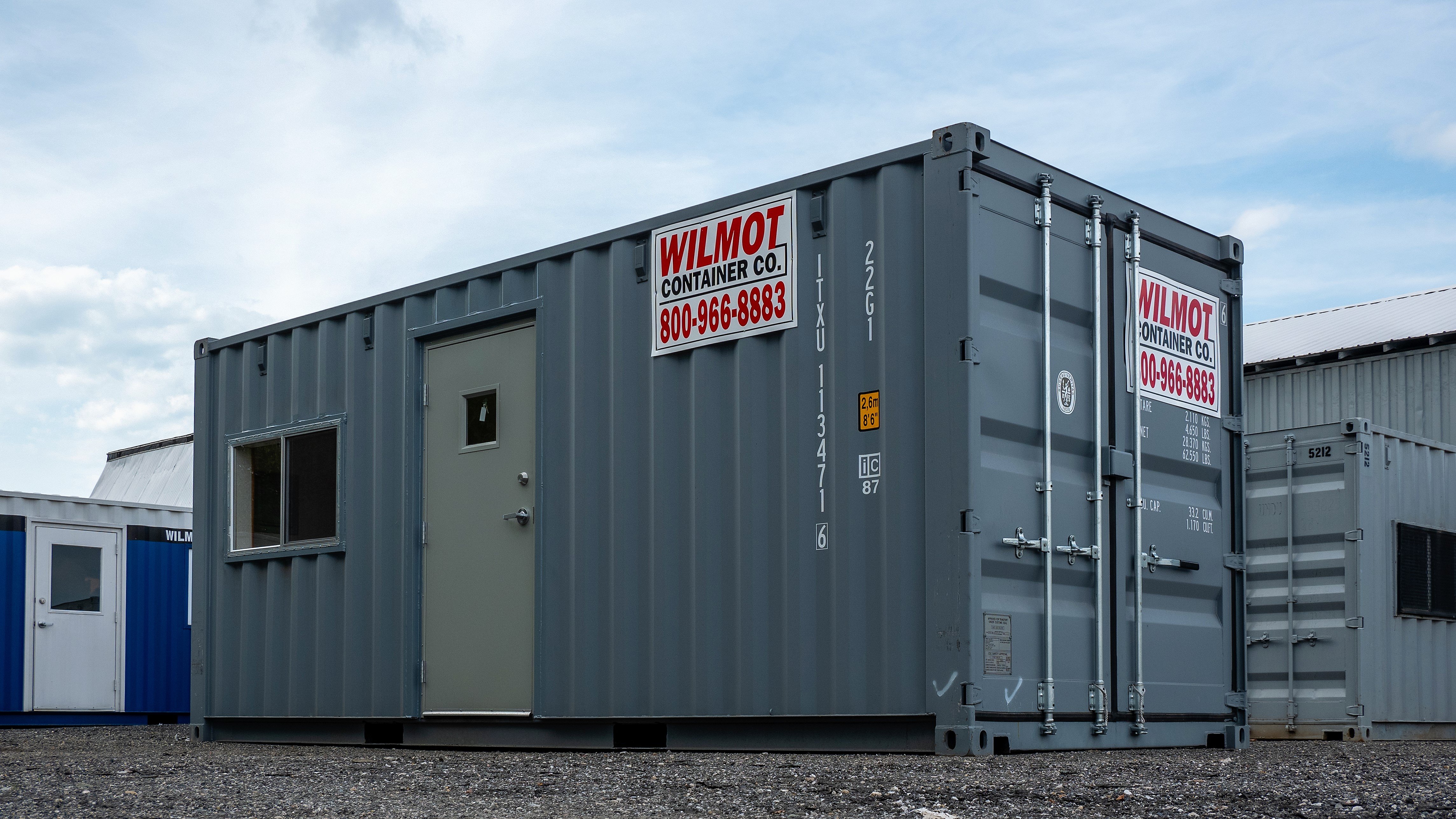 When considering getting into the re-purposed shipping container trend, what options are available for application? In order to answer that question, there has to be a purpose for the container. What do you want it for? How will it be used? There are countless uses for shipping containers, seven of which are covered in this blog. We've placed them in two categories, "Commercial Applications" and "Personal Applications" that help split these options up and give them applicable context.

Commercial Applications:


1) Data Centers
Traditional data center designs and architecture is pricey. Using custom containers ushers in the benefits of having an integrated system. "One could consider them a hyper-optimized micro data center…" says Christian Belady, Principal Infrastructure Architect. Large internet companies are following the container data center trend because they get the right amount of power, cooling, capacity that's necessary, and other helpful benefits.

Check out datacentre.me, is, quite simply, the definitive information source for everyone who's anyone in the world of Data Centres today.


2) Retail Pop-Ups
Whether it be a clothing boutique, coffee counter, or bar, customized shipping containers are serving the world of customer service with this new, trendy space. They offer owners options in location because they're transferable as well as a speedy construction and building process.


Using custom containers for an office space, especially in a city due to limited land, is a great solution for companies wanting their own walls and ceiling. Containers can be built up to 9 units high and the inside layout is created based on personal preference. These can also add extra space to spread out teams of employees for social distancing during the COVID-19 pandemic.


Containers used for commercial storage solve many problems for different types of industries. Right now, PPE (personal protective equipment) storage is critical for many hospitals and medical centers needing extra space for these items. Seasonal businesses like concession stands, ski-lift restaurants or pools all have equipment in need of storage space. With containers, they can store this equipment during the off season in their own unit, rather than having to rent out storage space. Retail or food service businesses have inventory constantly coming in and out. Shipping containers solve the issue of inventory taking up sales space. All inventory can be organized with customized interior shelving and will be safe and secure in a container.
Personal Application
Are you slowly realizing your car garage is now the gardening & lawn-care equipment space instead of … the car garage? Shipping containers are a secure and convenient place for the family that has a lot of yard space to landscape, or a lot of lawn toys to store. It's a great option because it lasts longer than a wooden shed due to the durability and sustainability it's built with AND it offers a higher level of security.
Living in a modular home or a container complex is a huge trend. Because the containers can be repurposed into anything, all the necessities of comfortable living are available in a shipping container. Custom container apartment complexes are an option to look into for those who are aware of traditional building construction and their effect on the environment.
When renovating the house our moving to a new place, most people put items in a storage unit until there's a clean space for them to be moved to. This requires a rental fee as well as moving items back and forth. With a shipping container customized for personal storage, the whole process is more efficient; the container can be at your current location, and you can keep it for permanent storage if needed.
We've only listed 7 of the potential options available with container application for the commercial and personal worlds, however, here's a list of 26 application ideas with customized IPO shipping containers! At Wilmot Modular we're all about innovative ideas. Have a vision? We can help.