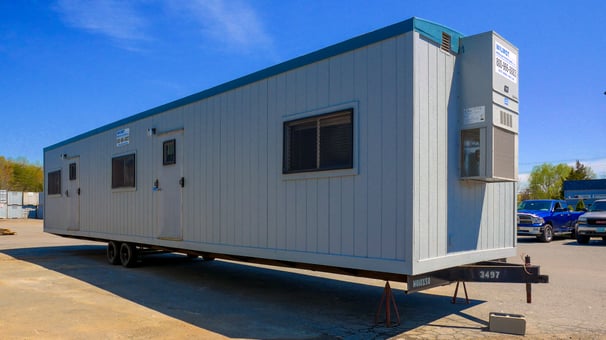 Mobile office trailers have been used for expanding schools with additional classrooms, construction contracting space, overflow storage space and now for social distancing space to spread out employees, students and staff. Wilmot Modular has implemented new ways to bring customization to these trailers, no matter the business going on in them.
Whether you've been a long time mobile officer worker, or have a startup business and want to consider a mobile office as an option for growth, keep reading!
Below is a non-exhaustive list of features, options and capabilities you can choose from for your space and workers to keep productivity flowing.
Let's start with what is generally included in mobile office trailers.
General Mobile Office Features
When driving by almost any mobile office outside of a school or business, you'll see similar and basic features. They'll be around the same size in length and width, some will be connected for a larger space. They all have an A/C unit and heating, and most have the same exterior and interior design, or don't stray far from it. Usually there is one door and a simple electrical wiring plan inside.
But did you know…
These features can be expanded and additional benefits can be added to meet your specific needs and wants. Some bonuses to consider are:


A Kitchenette
Everyone wants that coffee station! Having the option to bring lunch to work rather than going out every day not definitely adds convenience for your employees.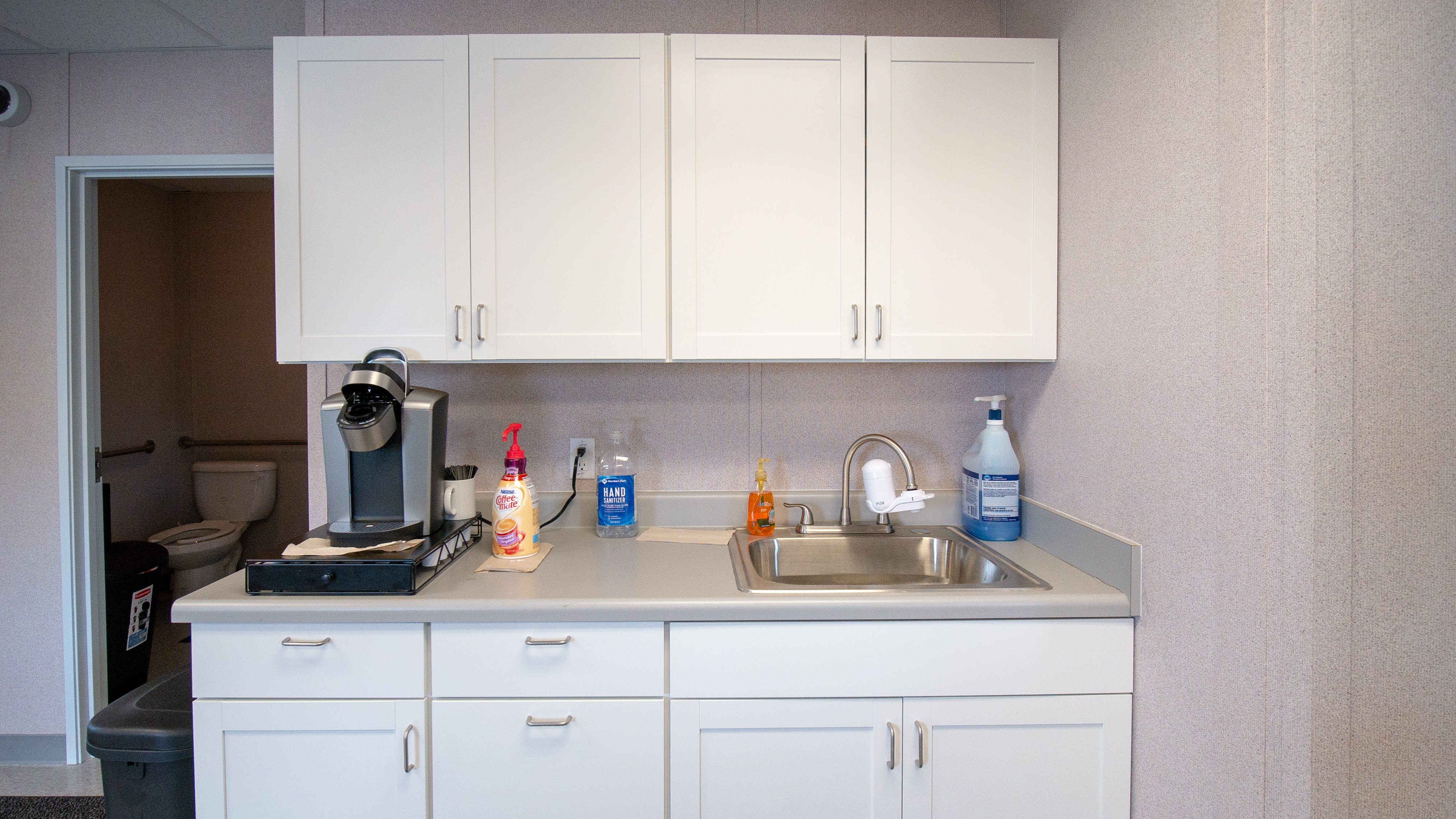 Multiple Entrance Points
For busy, moving spaces, like classrooms, construction sites, mail facilities, and check in stations, it's important to have a flow of traffic. Deeming one door an entrance and another door an exit will help with organizing workflow.


Bathrooms
It's a necessity of life. Having a bathroom facility close by is not only going to get you a huge thank you from your workers, but will also save time. Imagine having to drive, feeling very uncomfortable, to the nearest public restroom.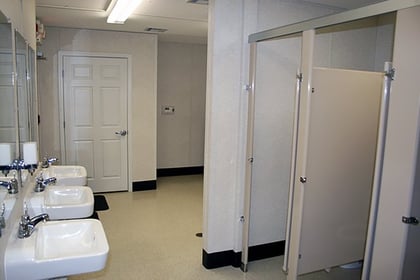 Vinyl vs. Woodgrain Paneling
Depending on your preference for aesthetic appeal, which paneling looks the best for your business? Long gone are the days of plywood walls or the inside steel of a shipping container. Fancy it up with interior design which will also allow you to add your choice of insulation!


Demountable Hitch
Thinking of relocating? There's the option of bringing your newly acquired business space with you by adding on a hitch for when you need to pack up and move on.


Larger Interior Space
It's easy to assume the space of an office trailer can only be rectangular and a specific length and width however, mobile offices can be built up and out to adhere to safe social distancing guidelines.


Full Electrical Wiring
Don't worry about having to get extension cords, the number of outlets needed for your work is NOT too much to ask for with multiple plug in points.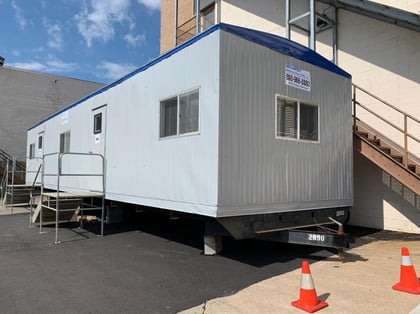 The list goes on when it comes to what you can add to office trailers. But Wilmot Modular has been thinking outside of the box (pun intended) and are bringing office trailers to a whole new level.

Whether or not you've considered an office trailer or container conversions, let us know what your work space preferences are in the comments below! We're constantly learning how to provide for your needs and wants!