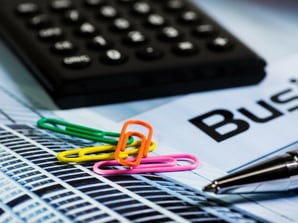 You've identified key functional areas... Now it's time to put all the pieces of your plan together and create a timeline for the implementation of "the plan". You will need to determine what solutions are viable, within your budget, and provide security and peace of mind to your employees and your customers. What will be an acceptable downtime? How fast will communication, the website, customer data, and accounting data be restored? Is your current data backup sufficient and secure? You need to insure that there's an inbound communication re-route plan so that your customers can reach you remotely.
With increased business reliance on technology, disaster recovery has become a critical matter for business survival. You may need to procure new equipment or contract with an outside vendor to insure that you will be able to access critical business data from any location.
To insure that no stone is left unturned, create working groups of employees within each department. Have them review and document current procedures. Determine what is required to insure that these procedures could be performed post-disaster and that all necessary resources are available.
Each department should evaluate how they interact and depend on the following: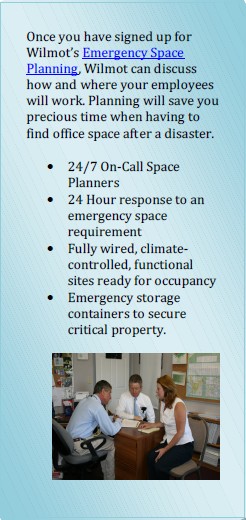 - Data & Information Technology: This includes employee contact info, payroll, customer data, vendor data, web site content and administration, etc.

- Communication: Review phone number, email address, fax information, etc.
- Documentation: Consider contracts, licenses, and other paperwork.
Once this evaluation is complete, determine if additional equipment is required to ensure against redundancy, or, what services might be required from an outside vendor. Next steps to consider include:
- Purchasing and deploying necessary equipment or contract with a vendor. Also ensure that employees are aware of system backups.
- Document all changes in procedures required that affect particular departments to insure that all data is synced.
- Create and document any new procedures required as the plan is implemented. For example, who will insure data back-up? Add or drop employees from the contact list?
- Ensure that your company has a working relationship with law enforcement, local or regional emergency service organizations, and contractors and vendors (like Wilmot Modular) that can respond to your business disaster quickly. Establishing an ongoing relationship prior to a disaster will insure that the lines of communication are clear and that response times are decreased. The last thing you need is having to explain who you are and what you need in a crisis.
Now that you've clearly articulated and implemented your plan, the next step is to educate and train your employees and to identify where the contents of the plan will reside, how it will be accessed, and what final precautions need to be taken in order to ensure that critical information is secure and accessible.
There is a great deal of helpful information available with a simple web search. For a nice snapshot of implementation steps with further explanation you may want to view this presentation.
Our next article will focus on creating exercises and testing your plan so that your team is fully-trained and informed should you need to execute your disaster recovery plan.