"Nobody expects an emergency or disaster -- especially one that affects them, their employees, and their business personally. Yet the simple truth is that emergencies and disasters can strike anyone, anytime, and anywhere. You and your employees could be forced to evacuate your company when you least expect it." - Elaine L. Chao, Secretary of Transportation from her book 'How to Plan for Workplace Emergencies and Evacuations'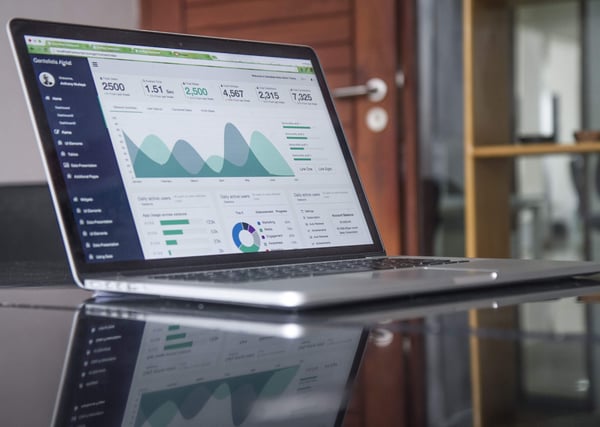 Photo by
Carlos Muza
on
Unsplash
Disaster Strikes in Many Ways
A workplace emergency can be caused by man-made or natural causes. Some of the common potential disasters the Department of Labor lists are:
Floods
Hurricanes
Tornadoes
Fires
Toxic gas releases
Chemical Spills
Radiological accidents
Explosions
Civil disturbances
Workplace violence resulting in bodily harm and trauma
These disasters are ones we hear about in the news, but never imagine happening to our own workplace. It's best to plan for the worst and have a plan that you never need to implement, rather than experience the worst without a plan.
Unfortunate Statistics
The disasters listed above may result not only in emotional heartache and trauma but also in damage to your workspace. Whether it be due to a flood, hurricane, or fire, resources can be lost, production space may be damaged or destroyed, causing work to come to a halt. We have found statistics that show "of companies who have experienced a major loss of computerized records, 43% never reopen, 51% close within two years, and only 6% survive long-term."
How a Business Beat the Statistics
TESSCO Technologies experienced a disaster that could have closed their doors for good. Located in Cockeysville, MD, employees left the office one evening, only to open the doors the following morning to flood water from a water main break overnight.
TESSCO avoided falling into the statistics listed above because they had an emergency action plan in place for said disasters. An emergency action plan takes into consideration how to protect your employees and business. "You must not only look at how to secure your premises and personnel but also how to maintain business continuity." TESSCO's action plan allowed them to jump right back into business and production with little delay.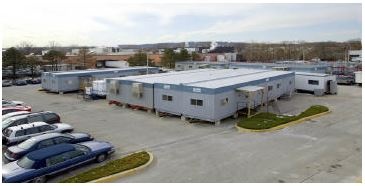 How you can Beat the Statistics
In the event of a disaster that compromised their offices, TESSCO knew they would need flexible space to house their business during repairs. That's why they had built modular structures into their emergency preparedness plan. The flexibility modular offices provide is endless. What would you need in the event of a disaster?
Conference Rooms?
Toilet/Shower/Locker Facilities?
Mail Handling Facilities with equipment?
Computer Labs?
No matter the disaster, there's a solution with modular buildings with the emergency plan.
How Modular Buildings Overcome Statistics
Hot Sites are fully functioning modular buildings intended to be used in and scaled for emergencies. These Hot Sites can be up and running within days of the disaster. Some of their most useful qualities - especially for getting business back up and running - are that they are:
- Fully wired
- Climate-controlled
- Ready for occupancy
- Emergency storage containers to secure critical property
- 24/7 on-call space planners
- 24-hour response to an emergency space requirement
Maybe you're thinking there would be too many decisions right after a disaster to worry about: communication to employees, repair choices, financial loss, not to mention the insurance claims...the list goes on! We recognize there are a lot of fast decisions to be made, which is why we offer an Emergency Plan Service.
Work with our Space Planners to assess your square footage needs - to accommodate both personnel and equipment - and analyze all the floating assets you need to consider after a disaster.
We hope your business never has to go through any disasters, but if you do, having an emergency plan in place will help to mitigate the damage to your revenue and your employees.
We are always here to help, with an experienced team and variety of modular structures to get your business back up and running as quickly as possible.