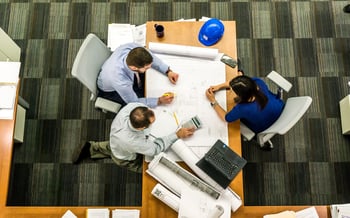 Construction is an ever-changing industry, which means it can be tough to stay current and compliant on any changes, especially as they apply to permits and job site requirements. These requirements vary by geographical location; what may have been true for a building project in one county last year may be totally different one county over this year. It's important to thoroughly research any and all projects before any construction begins.
Do Your Homework
There are some basic steps you can take to prevent complications, wasted money, and headaches later in the building process. Though things may vary slightly by location, you should follow these basic steps:
- Access the county website of the job site




- Identify which department issues permits




- Determine the full permitting process of that county




- Find out what types of drawings and data are required




- Find out what types of inspections are required and how long it usually takes to get on their inspection schedule
Following these basic steps should ensure that you have everything in order to begin your construction project, but make sure to pay attention to the county-specific variations. For example, even the departments that issue permits can (and often do) have different names county to county - in Montgomery County, it's called the Department of Permitting Services, in Prince George's County, it's called the Department of Permitting Inspections and Enforcements.
Some counties require the original signature of the registered architect or professional engineer that prepared the plans. Even forgetting to submit the correct property tax account number can derail a project before it gets a chance to start.
Going Digital
Increasingly, many counties are changing their processes to be entirely online. Again, this implementation will vary by county. There has also been a significant learning curve, both for those applying for permits and for the departments processing them. If your job site is in a county where they are implementing these new digital processes, plan for a longer turn around and much slower-than-normal process.
Come Prepared
Much of the permit application process is outside of your control, but there are some things you can do (besides coming prepared with all of your county-specific research) to make the process run more smoothly. It can be easy to forget the most basic things you need to complete your applications. Bringing the right number of copies of your plans is a common mistake, as is having a plan that doesn't have the correct minimum scale or has been printed on a sheet exceeding the maximum size.
Make sure you have a civil plan that shows where the building will be located on the property, as well as showing the distance from your new structure to any other buildings that already exist on the property. Permanent structures and temporary structures require different types of plans and layouts. A benefit of temporary structures is that a handwritten layout is usually all that is needed. The simplicity of this process will help to speed up production. A permanent structure will most likely need a more elaborate layout.
Hire An Expeditor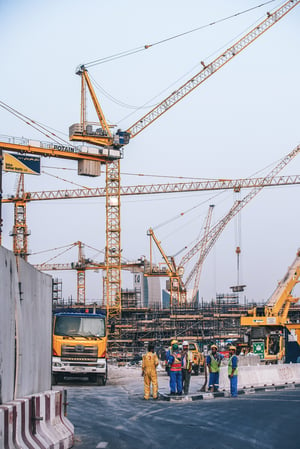 Depending on the county your job site is located in, the permitting process may be particularly difficult and tedious. In these cases it can be helpful to hire a permit expeditor. There are several expeditor services to choose from, and a good permit expeditor can significantly simplify the process. As experts in a county's specific permitting intricacies, they will be able to guide you through the process. Most expeditors have contacts with the permitting departments, so between their knowledge and their connections, they will be able to keep your application moving through the system.


Work With Us!
If your construction project will require a modular structure, our expert staff at Wilmot Modular can help you through the permitting process. We are familiar with all of the county-specific challenges you might run into, and we will provide drawings and any other data or information that are generally needed when applying for a permit in the county of your job site.