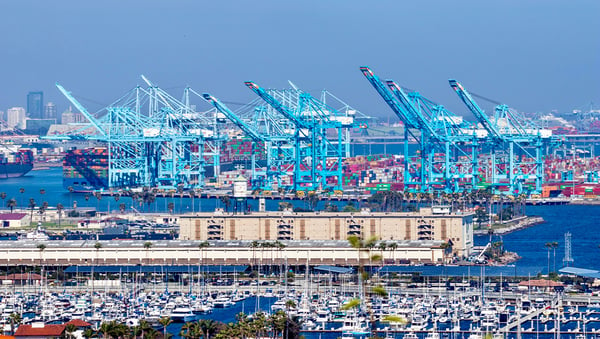 Today's shipping ports are busier than ever before and experiencing unprecedented challenges with logistics. With increased demand, many ports are contemplating expansion projects and infrastructure upgrades to keep up. Budget restrictions, schedule constraints, and available property for capital projects are a few obstacles being faced at many locations. In addition, the time needed for site upgrades using traditional construction methods can extend completion dates by over 50% in comparison to alternative product delivery methods we can offer.
Offsite construction in a controlled factory environment can help expedite the process using concurrent scheduling of site preparation, fabrication, delivery, and installation through completion.
Administrative Office
Wilmot's modular office buildings provide flexible space for employees that are onsite daily, in addition to being customizable to support temporary, shift, and remote workers with blended schedules. We offer a variety of building sizes that can be customized to meet program requirements. All include HVAC and lighting controls with easy-to-maintain finishes and options available for lease or purchase. Our design team will work with you to find the most efficient layout configuration to fit within the available footprint onsite. Exterior and interior materials can also be customized to meet the desired level of finish for your location.
Custom office buildings can be single or 2-story structures with flexible layouts, large conference areas, showers, and locker rooms. Temporary buildings can be delivered and installed quickly for short-term needs or when permanent applications may not be feasible.
We have provided temporary or mobile office space at many locations throughout the Mid-Atlantic Region.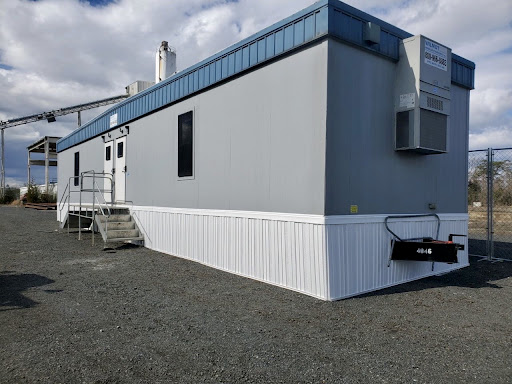 We can even provide multi-story, temporary, and permanent buildings to address limited footprints. Multiple story structures can help maximize building footprints by going vertical.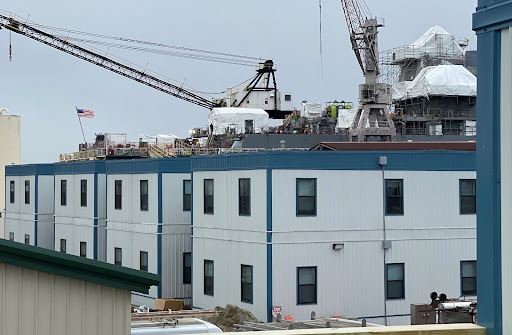 Restroom Facilities
Clean and sanitary restroom facilities are important for employee health and safety. They must be able to accommodate a large number of workers working in a variety of conditions. In addition, restrooms must also meet ADA (Americans with Disabilities Act) and local code requirements.
Temporary or permanent facilities can be provided to meet operational requirements. Some typical finishes include showers, toilets, urinals, lavatories, mirrors, soap dispensers, paper towel dispensers, partitions, hot water heaters, and utility sinks. Our moisture-resistant interior finishes provide additional durability and longevity for maintenance with options for touchless fixtures, eye wash stations, or hazardous spill washdown rooms.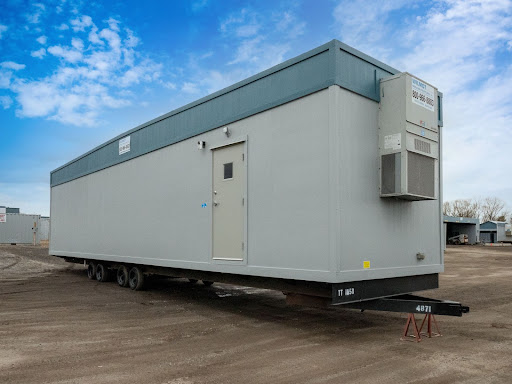 Security Booths
Security is a priority at port facilities, so management must ensure that only authorized access is allowed onsite, which requires full-time support. Security booths are often used to keep port personnel safe and protected from the elements.
Wilmot offers both temporary and permanent options that are fully customizable to blend in with the architectural elements of adjacent structures, easily transportable, and installed.
A recent port customer needed to replace the guard house they already had on site. They wanted the unit to be ground level, so we designed a foundation plan that would allow us to remove the hitch and axles and set the building into a concrete pit so the plumbing for the bathroom could also be hooked up. We constructed the building with security functionality in mind: oversized windows, LED Lights, High Rib Steel, and FRP as the interior wall covering for easy cleaning.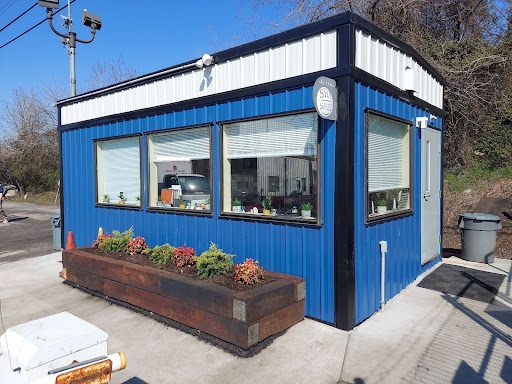 Wilmot is Here for You
As we better understand the needs at your specific job site, Wilmot will work in collaboration with your team to develop the most cost-effective space solution with you.
For government contracts, we are preapproved through the Interlocal Purchasing System (Tips) program, which provides volume purchasing benefits, including competitive pricing. This streamlined procurement process will result in fast and timely delivery.
For more information on how we respond to port needs, see our shipping port page or contact us.