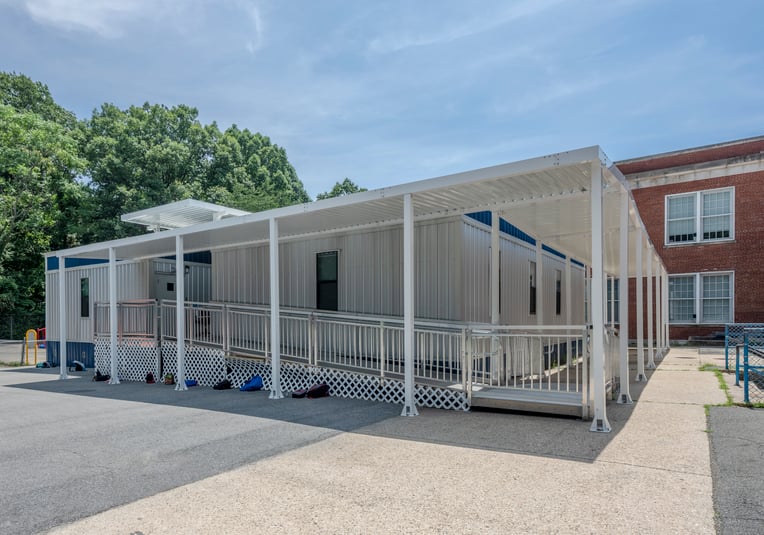 With the need for extra classroom space due to factors such as: high enrollment rates, facility expansions, and the COVID-19 pandemic, both private and charter schools are turning to modular buildings as an alternative space solution to meet space needs and social distancing guidelines. The additional space is typically connected to or near by the permanent buildings to provide the same access to the learning environment that the rest of the school has. Connecting the structures with awnings and canopies can complete the look with a polished appearance while offering protection from the weather.
Why Modular Buildings?
If your school is racing to figure out alternative space solutions for extra space needs, you have two immediate concerns. The first is budget and the second is time. With the proper site plan, factory-built modular buildings and classrooms can meet or even exceed your requirements.
Advantages to choosing modular buildings:
- Affordability and Efficiency: Modular buildings are built off-site, such as a factory, and constructed with cost-effective materials. Because the process can begin while the groundwork is prepared at your site, it's both a budgetary bonus and time-efficient. In addition to less downtime and onsite interruptions, you can also save on labor costs.
- Flexibility: Each project is designed to meet the client's expectations and needs. Buildings may be added with the intent of a short- or long-term solution. They can also be easily moved to adapt to future design plans.
- Aesthetics: The modular buildings' exterior treatments and finishes are designed to match the existing environment and structures.
- Functionality: Each building can be outfitted to meet your needs. Whether your plan is to use the space as a conventional classroom, a computer or science lab, or a library, it's designed to accommodate specific requirements.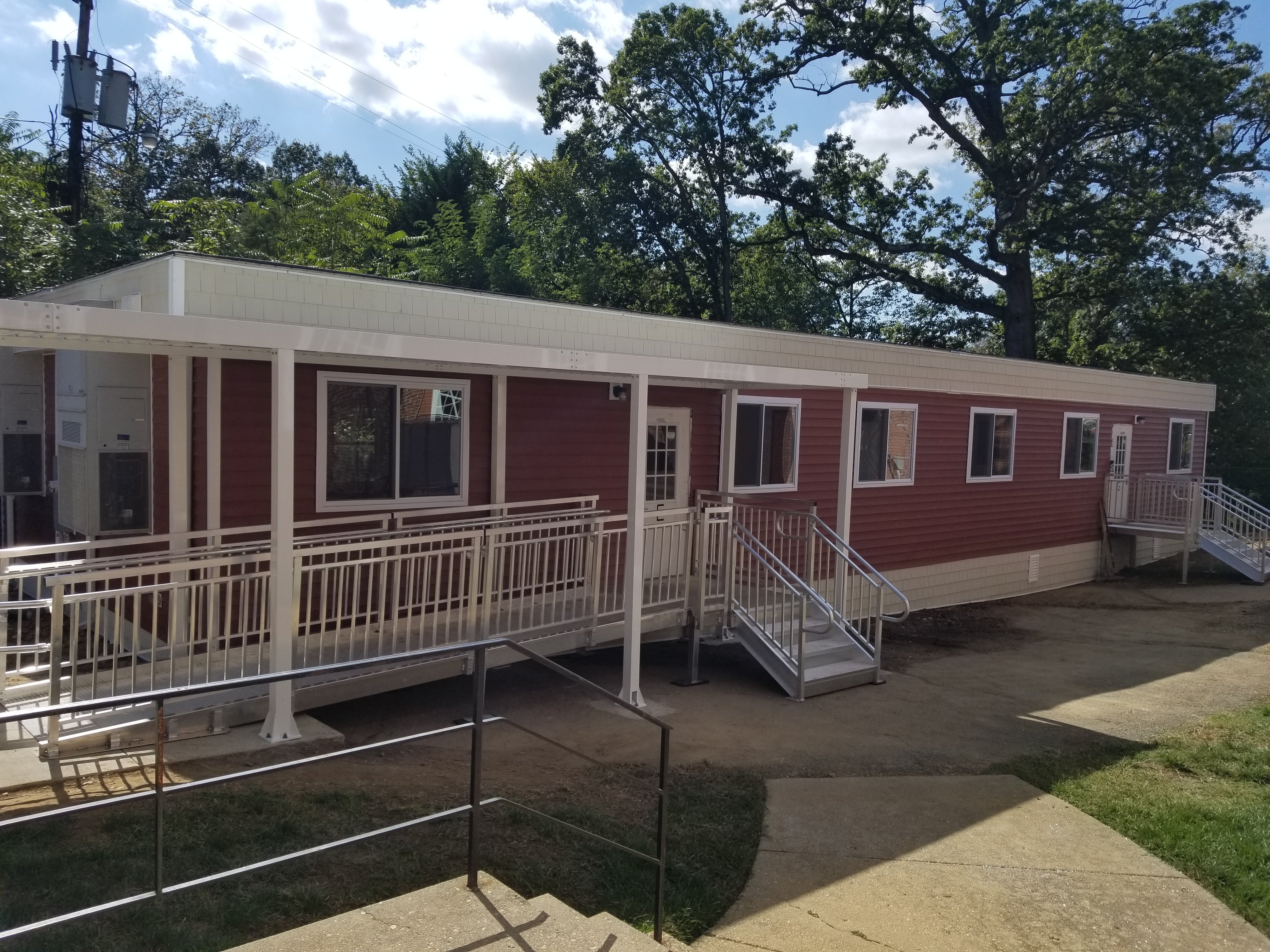 Why Include Awnings and Canopies?
Finishing your school's modular building project by adding canopied walkways not only improves the site's overall aesthetic, but they also protect from the Northeast's harsh winters.
In line with modular building affordability and time efficiency, custom-designed inter-building canopies can be constructed to meet individual budgetary and time concerns.
The features of typical awnings and canopies:
- Rot-, warp-, and rust-proof: The aluminum roll form material provides longevity and a clean appearance.
- Drainage: With an internal gutter system design, the canopies' drainage system naturally keeps water away from the walkways and buildings.
- Safety compliant: Canopies meet safety regulations by allowing smoke to escape through their design.
- Building requirements: Designed to meet local wind and snow load requirements, canopies are also constructed with the proper supports.
- Custom design: Each project is custom-designed according to client specifications.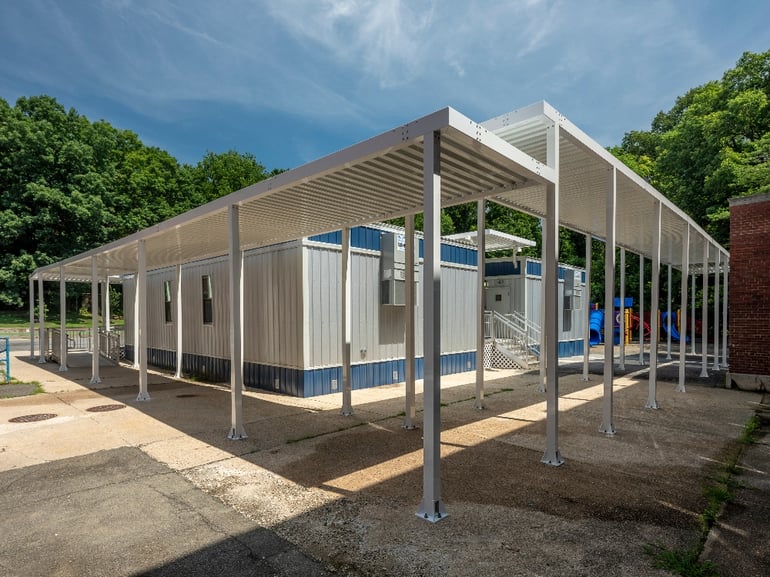 How Wilmot Modular Can Help
Our team is committed to providing quality products at an affordable price, efficient production, and exceptional customer service. We realize time is of the essence, and it drives us to get to work immediately to create the space solutions you need after your initial contact.
Additionally, we provide you options. We take each building site's unique requirements into consideration as we move forward with your modular building and awning requests. Feel free to contact us with any questions or to arrange an on-site evaluation to get started today!