Modular construction is an alternative to conventional construction techniques for airport expansion and renovation projects. Airport operations face many challenges when it comes to expanding facilities. These include the large variety of construction types that can take place on an airport site, upholding current operations during construction, meeting security and FAA regulations, and maintaining passenger and worker safety.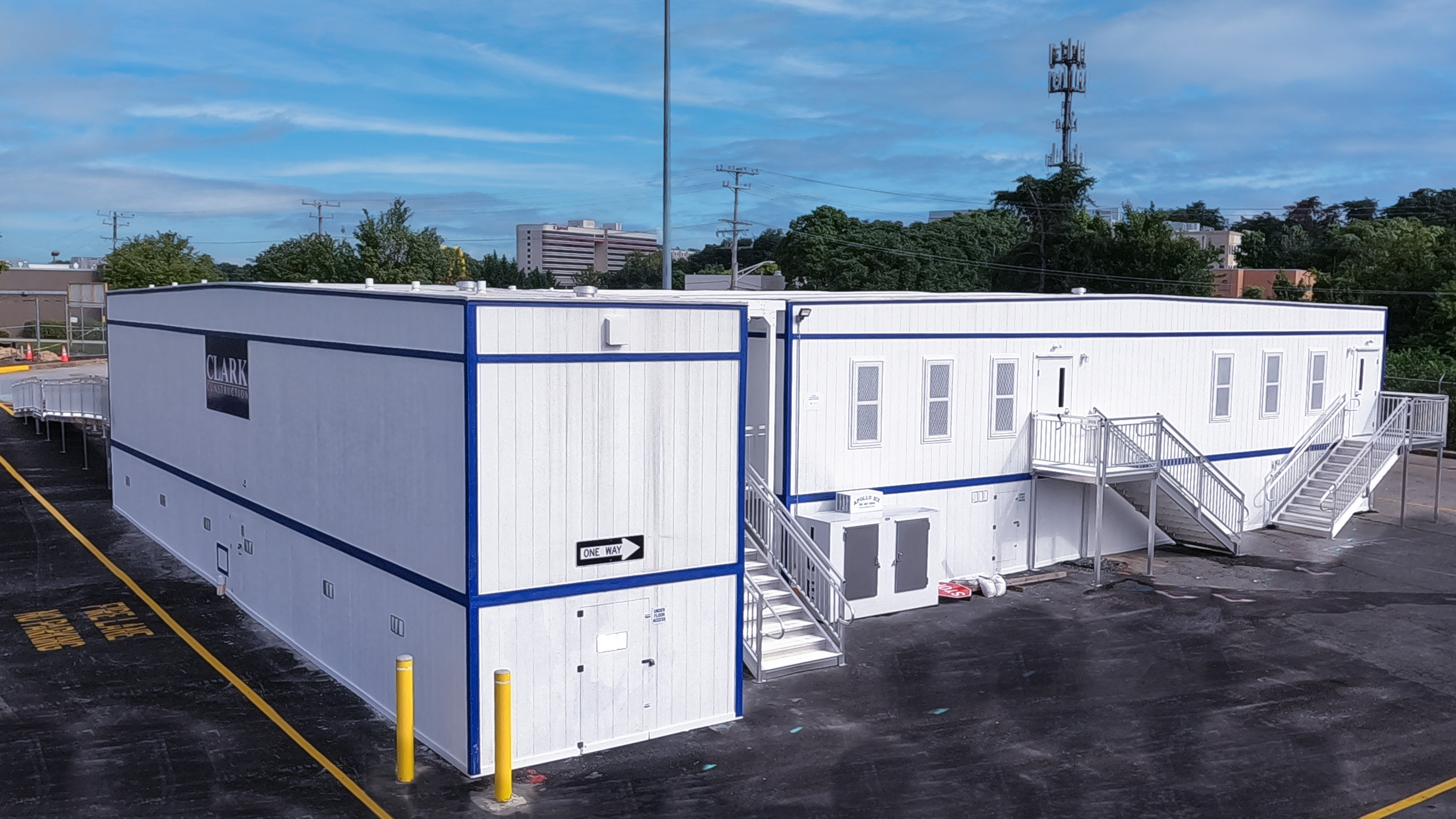 Modular construction addresses these challenges through speed, quality, customization, mobility, and financing options. Wilmot Modular offers comprehensive design and construction services to meet the changing needs of airport expansion projects. From start to finish, we provide quality control and project oversight to ensure that your needs are met.
Now, let's dive deeper into why many airports are choosing modular construction and how it can benefit airport expansion and remodel projects.
1. Modular Buildings are Faster than Traditional Construction

Airports seek to expand faster due to increasing passenger loads and the need for additional space. Traditional construction projects can take months to design and potentially years to build.

With modular construction, timelines can be reduced by 40 to 50%

. Because site work can be completed at the same time the building is being constructed, projects can be completed sooner and even use fewer materials. Site traffic is also reduced, as most of the work takes place off-site in a controlled warehouse environment.
A shorter project timeline also reduces the danger to passengers and employees. Since a majority of the work is done off-site, there is less chance that passengers or workers will be affected.
2. Regulation Compliance Made Easy

Airports must deal with local building codes, federal requirements, and FAA regulations when designing and constructing buildings. Modular construction meets all International Building Code, International Energy Conservation Code, and Americans with Disabilities Act (ADA) requirements.
We ensure that all fire/life/safety and structural requirements are met. Our quality inspection process ensures that each design and constructed building is certified to meet any criteria our clients or other jurisdictions set. Our experience working with multiple regulation bodies ensures that our team knows what is required and how to meet those requirements.
3. Buildings Can Be Customized

Modular buildings can be customized to meet design or branding requirements. Customers have many colors, tiles, textures, and materials to choose from for exterior and interior finishes. In addition, we can add stylized

architectural elements

to match the look of the surrounding buildings, ensuring that the new building fits with its neighbors. Our designers work with your team to ensure that the facilities fit on your site and provide the necessary accommodations. We gather information on site conditions, utility locations, and the desired building layout to complete a comprehensive design package. All the documents you need for permitting are included, and we make revisions as needed based on jurisdictional feedback.

4. Modular Buildings Equal Increased Mobility

In traditional construction, neighboring buildings may need to be shut down or closed while construction is in progress. With modular construction, neighboring buildings can remain open at full capacity, reducing the effect on your operations. Modular buildings can be easily placed without disturbing the rest of the site. In addition, modular buildings can be moved as needed, which is vital during an expansion project where needs might change. This flexibility allows airport operations to continue unheeded or with limited interruptions during the expansion process.

5. Ability to Lease or Buy

With many airports running on tight budgets, having the flexibility to lease or buy a modular building can make all the difference. Wilmot offers affordable

financing and lease options

to help fit your budget. In addition, modular construction often costs

10 to 20% less than traditional construction

, making it a budget-friendly option. We work with our customers to find the best deal for their situation.

Wilmot Modular Buildings
Wilmot Modular has a long history of providing quality modular buildings to airports and other facilities. Our design and production team will help you through the design and construction process from beginning to end. We can help you determine your needs, assess the current site conditions, and help you design and build the facilities you need to handle the passengers and workers in your care.
Because of the various construction project types, airport owners and contractors need flexible, dependable space that can be deployed quickly to meet their changing conditions. By implementing a modular construction process, airport owners can save time and money. We offer flexible financing and lease options structured to meet your needs. Our custom design options allow you the flexibility to match the architectural style and look of the surrounding buildings.
Contact us today if you have questions or want to get started on a project.