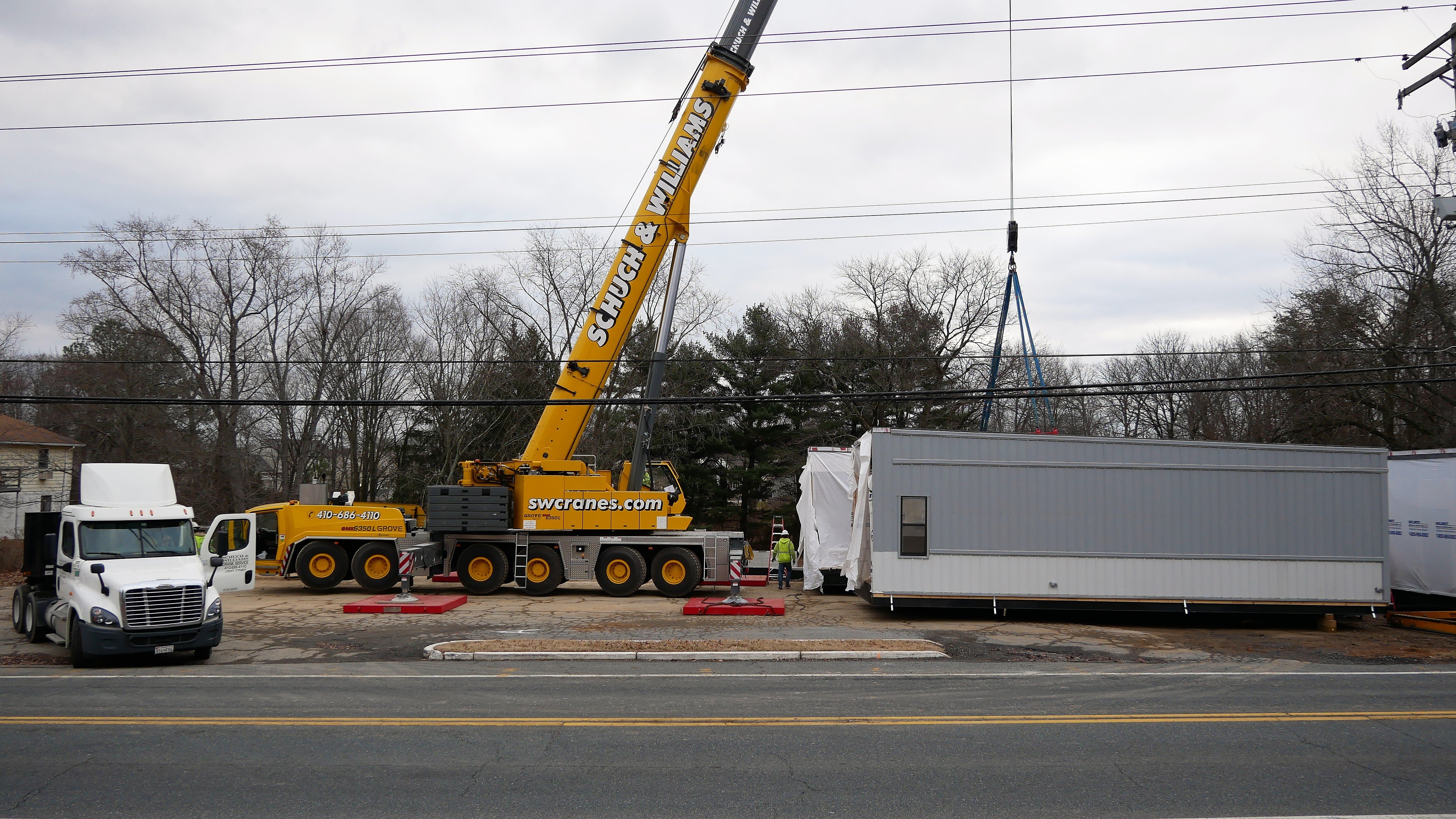 When rapid facility expansion is happening quickly, the need for extra space becomes a priority. Whether you're looking for a temporary solution for space, like many facilities are right now during the COVID-19 pandemic, or you are seeking a permanent structure, you'll need a suitable location to house employees and staff.
Swing space is a structure or space used as a temporary solution to expansion. When a company requires extra space, for applications such as medical clinics, field offices, etc., modular buildings can be brought on-site as a temporary accommodation.
Modular buildings can also provide permanent solutions to your space needs. Compared to the construction costs of new buildings, modular structures are often a more economical option. Their ability to serve a wide array of industries makes them ideal for construction, government and healthcare.


Traditional Construction Versus Modular Buildings
As a cost-effective solution with off-site construction, modular buildings are a great option for permanent or temporary space. Traditional, on-site construction of new buildings could be a good option for a long-term permanent solution with more flexibility for changes late in the construction phase. Here are some pros and cons of using modular buildings for your space expansion or swing-space needs.


Benefits of Off-Site Modular Construction:
- They can be built quicker than traditional construction
- More cost-effective than traditional construction
- Minimal on-site construction disruption
- Suitable for a wide array of industries, including healthcare, business, and education
- They're flexible enough to accommodate multiple stories.
- They are completely customizable
- Materials waste is minimized, offering more environmentally friendly construction than traditional building methods
Drawbacks of Modular Buildings:
- Transportation can be difficult, particularly in larger cities
- Site space is required for large equipment (such as cranes)
- Modular buildings aren't as flexible for last minute changes in construction


3 Ways to Use Modular Buildings during COVID-19
1. Modular Buildings for the Educational Setting
Schools have a history of using modular buildings during times of renovation for additional classroom space during construction. Since these buildings are often less costly than the construction of a new building, they are often used as an alternative to new construction.
Modulars have also been known to accommodate entire campuses, such as Howard University which used modular classrooms for their newly accredited School of Nursing.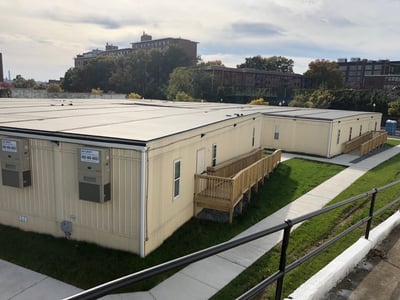 2. Modular Buildings for the Business Setting
From small businesses to large corporations, there may come a time when every business faces the need for expansion or renovation. Modular buildings can accommodate the need for permanent or temporary conference rooms, wellness centers, office space, or employee lounges.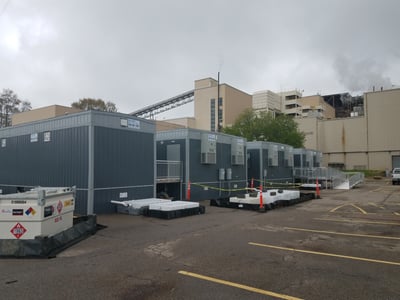 Modular buildings can also serve as a sustainable solution to continuous and microlearning trends, as they can provide you with the option to maintain a fully-equipped training facility on demand. In addition to easy access to your training grounds, keeping a modular building on-site provides flexibility for your last-minute needs and negates training-related traveling costs.


3. Modular Buildings for the Healthcare Setting
Traditional construction is quickly being replaced by modular buildings at hospitals in the United States and overseas. On-site construction can be disruptive and to the sensitive nature of clinics and hospitals. Therefore, the off-site construction of modular structures provides a safe, non-disruptive solution. They're also much more cost-effective than traditional, on-site construction.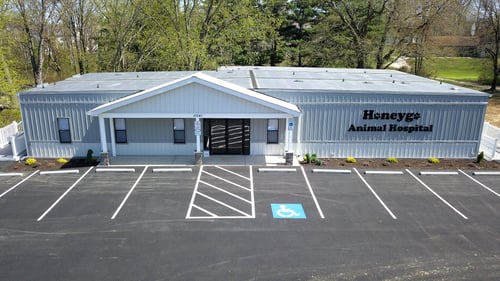 America is Going Modular
Modular buildings are becoming increasingly popular in the United States, with healthcare companies, corporations, schools, and construction firms implementing modular construction. Their versatile nature, cost-effective implementation, and quick build time provide an attractive alternative to traditional construction. Add the drastic decrease in business disruption, the green efficiency of construction, and the flexibility of building customization and you have a high-quality alternative for traditional construction.
Wilmot Modular specializes in temporary and permanent solutions to your space needs. Reach out today to learn more.