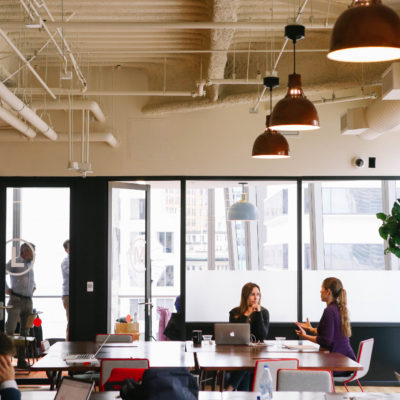 There's a misconception that millennials don't demonstrate loyalty to the companies they work for. As a generation, they're motivated to climb the ladder and will look for new opportunities if they aren't fulfilled at their current job. However, millennials will stay at a company if employers understand their preferences in their workplace environment. Salary is not the only benefit that they are looking for in a job. Being challenged and praised are certainly part of what keeps them at a company, however, their work environment also provides benefits that motivate them to stay at their job.
Many companies are also providing perks, which are in a way becoming an expectation for millennials. These range from:
Free snacks and meals
Sporting event tickets
Company outings
Paid gym memberships
Unlimited vacation time
Casual dress codes
Dog-friendly offices
Remote work/telecommuting
Continuing education opportunities
As far as the physical environment goes, employers understand the importance of human interaction. As a result, many companies have implemented open-plan offices. Creativity, brainstorming, and teamwork flow easier when employees aren't siloed into offices or traditional cubicles. One study shows that individuals who socialized with coworkers for 15 minutes demonstrate a 20% increase in performance. Companies are also obtaining offices on shared workspaces, which facilitate interactions between other companies.
Regardless of the office location, millennials appreciate having flexibility in their workspace. Collaborative meeting spaces, as well as places to make a private call and relax, are important aspects in today's office space. Recreational rooms and physical accommodations such as ergonomic desks and flex seating are also appealing. These amenities all make work exciting to go to, rather than a place individuals have to go to.
While there are concerns that older generations may not appreciate the amenities that today's office spaces offer. However, reports show that almost all employees take delight in social engagement, praise, and employers' focus on making workspaces more enjoyable.