Frequently Asked Questions about Miss Utility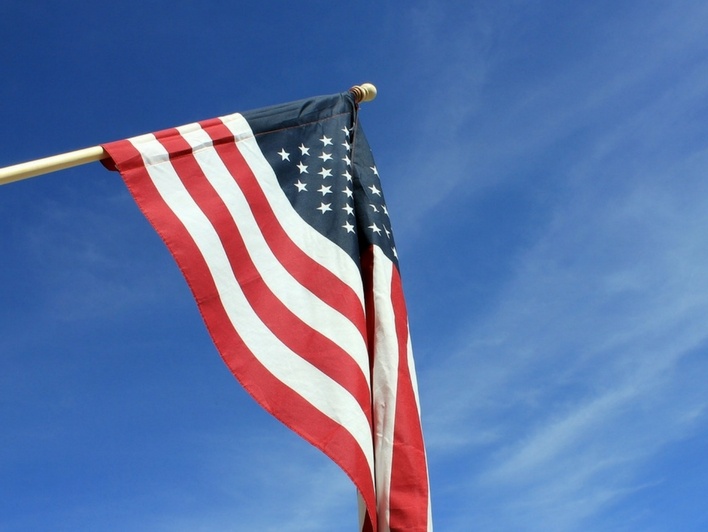 Q: What is Miss Utility?
A: Miss Utility is a one-call notification center that notifies subscribing underground facility owners of your proposed excavation plans. We process locate requests for MD, DE, and DC.

Q: Who should call Miss Utility?
A: ANYONE, including home owners and excavators, planning to dig or alter the surface of the ground.

Q: How much does it cost to use the Miss Utility service?
A: Miss Utility is a FREE service provided by the member facility companies. Some municipalities may charge to mark their facilities; the Miss Utility operator will notify you of these facilities at the time of your call.

Q: Why should you call Miss Utility?
A: First and foremost, IT'S THE LAW! By calling Miss Utility, and allowing ample time for markings, you will be able to excavate safely without endangering the lives of you or anyone working with you.

Q: I'm only digging a couple of inches; do I still need to call Miss Utility?
A: YES, you do! Anytime you alter the surface of the ground, it is considered excavation; this includes but is not limited to: driving pins, rods, and fence posts in the ground.

Q: When can I dig?
A: Each state has its own set of laws that identify the time by which the underground facilities should be marked. You should never dig unless you see evidence that the facilities have been marked or cleared.
DELAWARE: Excavators in Delaware are to give notice two (2) full working days prior to the day they plan to start work and have contacted the Delaware Ticket Check System. The day of the call is not counted as one of these days.
MARYLAND: 48 business hours from the time the locate was requested and have contacted the Maryland Ticket Check System.
WASHINGTON D.C.: 2 Business Days from the time the locate was requested.

Q: How will I know where the underground facilities are located at my excavation site?A: If there are underground utilities near your excavation site, they will be marked with paint and/or flags on the ground. In the states of Delaware or Maryland, call the Ticket Check System to retrieve the status of your locate request at (866) 821.4226 or click here to search your locate request.
APWA Uniform Color Code
White
Proposed Excavation
PMS 806
Pink
Temporary Survey Markings
PMS 1795
Red
Electric Power Lines, Cables, Conduit & Lighting Cables
PMS 108
Yellow
Gas, Oil, Steam, Petroleum or Gaseous Materials
PMS 144
Orange
Communication, Alarm or Signal Lines, Cables or Conduit
13.5 parts process
2.5 parts reflex
Blue
Potable Water
PMS 253
Purple
Reclaimed Water, Irrigation & Slurry Lines
PMS 3415
Green
Sewers & Drain Lines
Q: Who visits my excavation site and marks the underground utilities?
A: The individual facility owners are responsible for marking their underground lines. Some facility owners contract the work to Underground Utility Locating Companies.
Q: Does Miss Utility accept locate requests for design and planning purposes?
A: Delaware is the ONLY state that accepts locate requests for design and planning purposes. Maryland, and Washington, D.C. DO NOT accept locate requests for design and planning purposes. For these types of requests, you must notify each facility owners engineering department.
Q: What are Miss Utility's hours of operation?
A: Monday through Friday, 7:00AM to 5:00PM . EMERGENCY locate requests 24/7. Miss Utility observes state holidays.
Q: What mapbooks does Miss Utility call center use to provide map, page and grid information to the utility companies?
A: The Miss Utility call center uses Alexandria Drafting Company (ADC) map books in the counties where they are available. The center uses the ADC paper maps for Allegany and Garrett Counties. These maps are available at your local convenience store or by contacting ADC directly at www.adcmap.com . For Somerset County , the center uses the Somerset County Roads Map (produced by ADC). This map is available by visiting the Somerset County Visitors Center or calling Somerset County at (410) 651-0320. Contact the center at 410-712-0082 for additional information or email a group leader.
Q: As a member utility company, what are the different types of tickets we can expect to receive from Miss Utility?
A: Depending on the state where you operate, you could receive any one of the following tickets unless it is noted as state specific.
STANDARD (does not appear on the ticket as a header)
UPDATE (does not appear on the ticket as a header)
EMERGENCY
INSUFFICIENT NOTICE
SHORT NOTICE
FTTP
MEETING (DE only)
DESIGNER (DE only)
CANCELLATION
CORRECTION
DUPLICATION
DISCREPANCY (DE & MD only)
NO RESPONSE (DE & MD only)
Q: Why don't facility owners and locators provide the depth of the underground facilities?
A: Facility owners have no control over depth variation caused by human interference, weather, or other circumstances after the original installation. As a result, locators will only mark the location, not the depth of buried facilities.
Q: What will be different about the Delmarva calls now that mapping is in place?
A: In order for us to digitally map an excavation site, the Call Center CSR's may be asking the excavator a few additional questions. For instance, how far from the intersection and in what direction is your excavation site? Or, are you digging on the north, south, east or west side of the road? Or, how far off the street is your excavation? These types of questions will enable our CSR's to better identify your dig site, so we can notify the utility members of your excavation. We appreciate your time and effort in providing the best possible information to our CSR's in order to minimize your time on the telephone, while improving efficiency in the call taking process.